Jersey Justice: The Story of the Trenton Six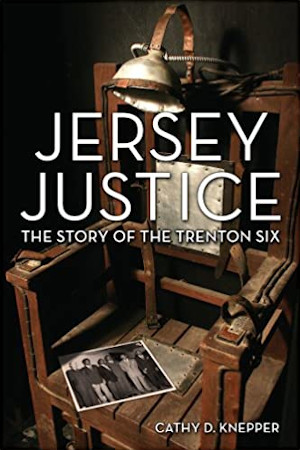 "The book 'Jersey Justice' should be widely read."
The case of the Trenton Six attracted international attention in its time (1948–1952) and was once known as the "northern Scottsboro Boys case." Yet, today there is no memory of it. The shame of racism evident in the case has been nearly erased from the public record. Now, historian Cathy D. Knepper takes us back to the courtroom to make us aware of this shocking chapter in American history.
Jersey Justice: The Story of the Trenton Six begins in 1948 when William Horner, an elderly junk dealer, was murdered in his downtown Trenton shop. Over a two-week period, six local African American men were arrested and charged with collectively killing Horner. Violating every rule in the book, the Trenton police held the six men in incommunicado detention, without warrants, and threatened them until they confessed. At the end of the trial the all-white jury sentenced the six men to die in the electric chair.
That might have been the end of the story were it not for the tireless efforts of Bessie Mitchell, the sister of one of the accused men. Undaunted by the refusal of the NAACP and the ACLU to help appeal the conviction of the Trenton Six, Mitchell enlisted the aid of the Civil Rights Congress, ultimately taking the case as far as the New Jersey Supreme Court. The case garnered the attention and involvement of such prominent activists, politicians, and artists as Paul Robeson, Thurgood Marshall, Eleanor Roosevelt, Pete Seeger, Albert Einstein, and Arthur Miller. Jersey Justice brings to light a shameful moment in our nation's history, but it also tells the story of a personal battle for social justice that changed America.
Additional information: